A-1 Academic Editors
Dissertation and Thesis Editing and Consulting

Ethical Editing and Mentoring/Advising Services
for Dissertation, Thesis, and Academic Article
and Book Writers


A-1's editors and consultants are experienced academics, and we have shepherded countless thesis, dissertation, and post-graduate writing projects through the arduous process you are facing. We not only edit your drafts for grammatical issues and for clarity and proper citation formatting (and we have experts in all citation methods: APA, MLA, CMS, etc.), but unlike most academic editing services, we are also qualified to broach issues of development if necessary, offering suggestions that deepen or support your research or that correlate elements in ways you haven't anticipated.

We can also mentor you through any portion of the dissertation or thesis project, from inception (brainstorming topics, critiquing outlines, topic or focus suggestions, research options, etc.), to designing your literature review or refining and augmenting the conclusions you reach in your results chapter.

Whether you need citation help or your advisor has not provided the research direction you need, we tailor our academic editorial services to suit your individual requirements.

For All Your Thesis and Dissertation Editing and Advising Needs:
A-1 Complete Writing and Editing provides superior ethical assistance to academic writers.
Services: A-1 Academic Writing and Editing offers the following editorial and coaching services to thesis and dissertation writers, and for academic book and journal article writers as well:


proofreading (including for APA, MLA, CMS or etc. consistency)

line editing

substantive / content / stylistic editing

recommendations for development (deepening and supporting your argument, making creative correlations, etc.)

research suggestions

project design help

mentoring and consulting (answering your questions, research suggestions, critiquing chapter outlines, etc.—whatever ethical input your academic project requires)


A Note to Graduate Students: Academics are busy people, and consequently your dissertation or thesis advisor may not have the kind of time required to help you through the thesis or dissertation process; and let's face it, some advisors think you know how to accomplish this enormous project already anyway and so offer little in the way of thesis or dissertation writing help. Our editors are current and former academics who have worked with literally thousands of graduate students on their final projects (as thesis and dissertation editors, mentors, advisors, and graduate committee chairs), which allows us to not only edit your work but to provide personalized dissertation and thesis coaching services to suit your particular circumstances.
**Ask About A-1's Free Sample Edit of Your Thesis, Dissertation, or Academic Article or Book**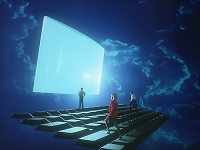 Your Experienced Academic Editors and Advisors. . .
We can guide you through this most important writing project of your academic career, provide proofreading or editing for your project at any level your dissertation or thesis requires (from light copyediting to heavy developmental editing), or any combination of editorial services. Contact us for a no obligation consultation.


Contact an academic writing professional today. For a free initial consultation and pricing information, please contact our founding writer and editor at mcirvinm@earthlink.net

Join our long list of satisfied dissertation, thesis, and postdoctoral clients and shorten the path to accomplishing your graduate or postgraduate writing project goals.
mcirvinm@earthlink.net
For more information, visit our website pages that address your specific writing and editing project needs.


A Proud Member of Writer Network Consortium of Freelance Writing and Editing Specialists
Experience, Respect, Attention. . .
Whether you need a little help or a lot (short of writing the project for you, of course — we provide ethical assistance only), we tailor our input to your academic project's requirements, and for your peace of mind, we provide a service agreement outlining the particulars of your contracted editorial or academic consulting services (with an "out" clause should the facts of your life change sufficiently to require we discontinue the work) — and your work and our agreement always remain confidential.

Experienced Editors in Your Subject Area
A-1's clients have included the authors of dissertations, theses, and scholarly books and articles in information technology, software development, business, marketing, finance, anthropology, sociology, women's studies, comparative literature, literary studies, human resources, engineering, education, international law, economics, history, and many more topic areas.

This Week's FAQ
Are all editorial services qualified to work on academic projects?

The short answer is a resounding no. There are several editing services advertising online that they can provide dissertation and thesis editing, but closer inspection will reveal that most do not employ a single experienced academic editor. A-1's editors are current or former academics and have helped hundreds of dissertation and thesis writers achieve excellent graduate projects, either in a departmental or a university writing center setting. Our academic editors also have experience with a wide variety of topic areas, whereas even qualified academic editing services tend to have experience with only a limited range of subjects. A-1's editors also have academic publication credits, including refereed journal articles and scholarly books, which means we can help postgraduate writers with their projects as well. Last but far from least, we can coach an academic writer through the dissertation or thesis process should he/she require critical input from inception to the final copy. Very few academic editing and consulting services can provide this level of ethical service.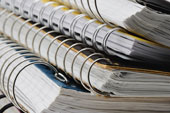 Hire Only Qualified Academic Editing & Consulting Services!
ABSOLUTE RESPECT FOR YOUR PRIVACY!
We will not share your personal information, your writing, or our editorial and consulting arrangement with anyone. We understand exactly how much you have invested in your dissertation or thesis, and consequently, we not only provide the services represented in the sample edit or critique but work on your project (whether proofreading, line editing, developmental editing, performing a critique, or mentoring) as if it were our own.





Dissertation or Thesis Help is Just a Click Away
At A-1 Academic Writing and Editing Services, your satisfaction is always our primary goal, and thus you will find us more professional and user-friendly than any other editorial service. **Note that we can also provide expert ESL editing and advising for academic writers whose first language is not English.

Payment for editorial services can be made via PayPal.com.

Other sites of interest to writers: Amazon Books,
US Copyright Office (to protect your words),
AllWords Dictionary (great online writing resource).


site map.xml